The collection.
Sculptural works. Berlin 2019 , burnt wood individual sculptures.
Witness
Two large sculptures to be featured in my upcoming exhibition "Hojoki" in Berlin. These pieces are made from burnt birch wood found in the Grunewald forest of Berlin. They are 55 cm h (on the left) and 27 cm D (sphere on the right)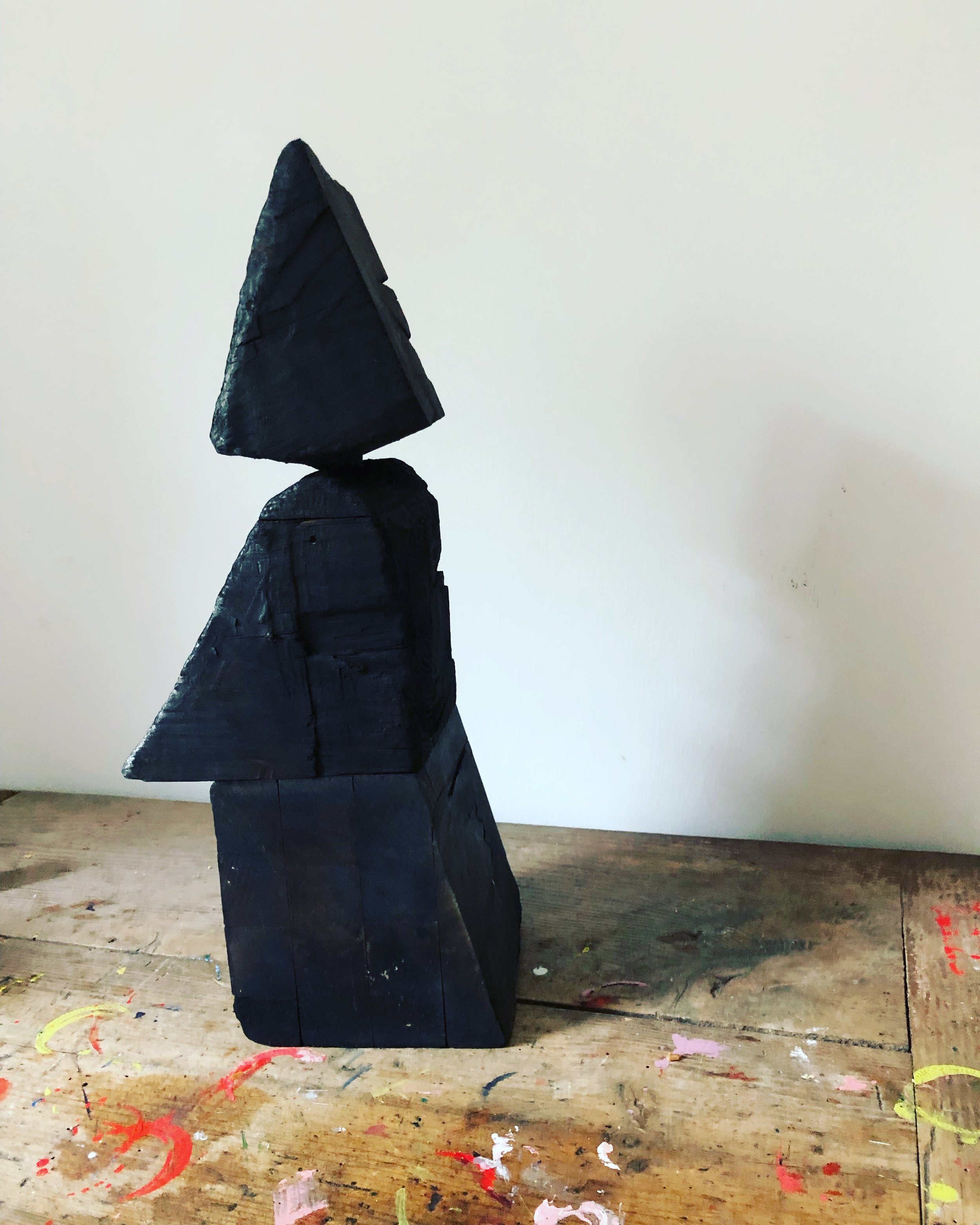 Formed
Burnt wood sculpture 48 x 10 x 12 cm
MOUNTAINS FELL
7"H x 1"w Burnt wooden cones
How it feels
Berlin 2019.
Burnt wood sculptures 54 cm H and 30 cm H
HOLD THE PAST TO THE PRESENT
charred ovals and spheres 8" H x 6" W
Standing
Burnt wood sculpture 52 x 6 x 6 cm
Berlin 2019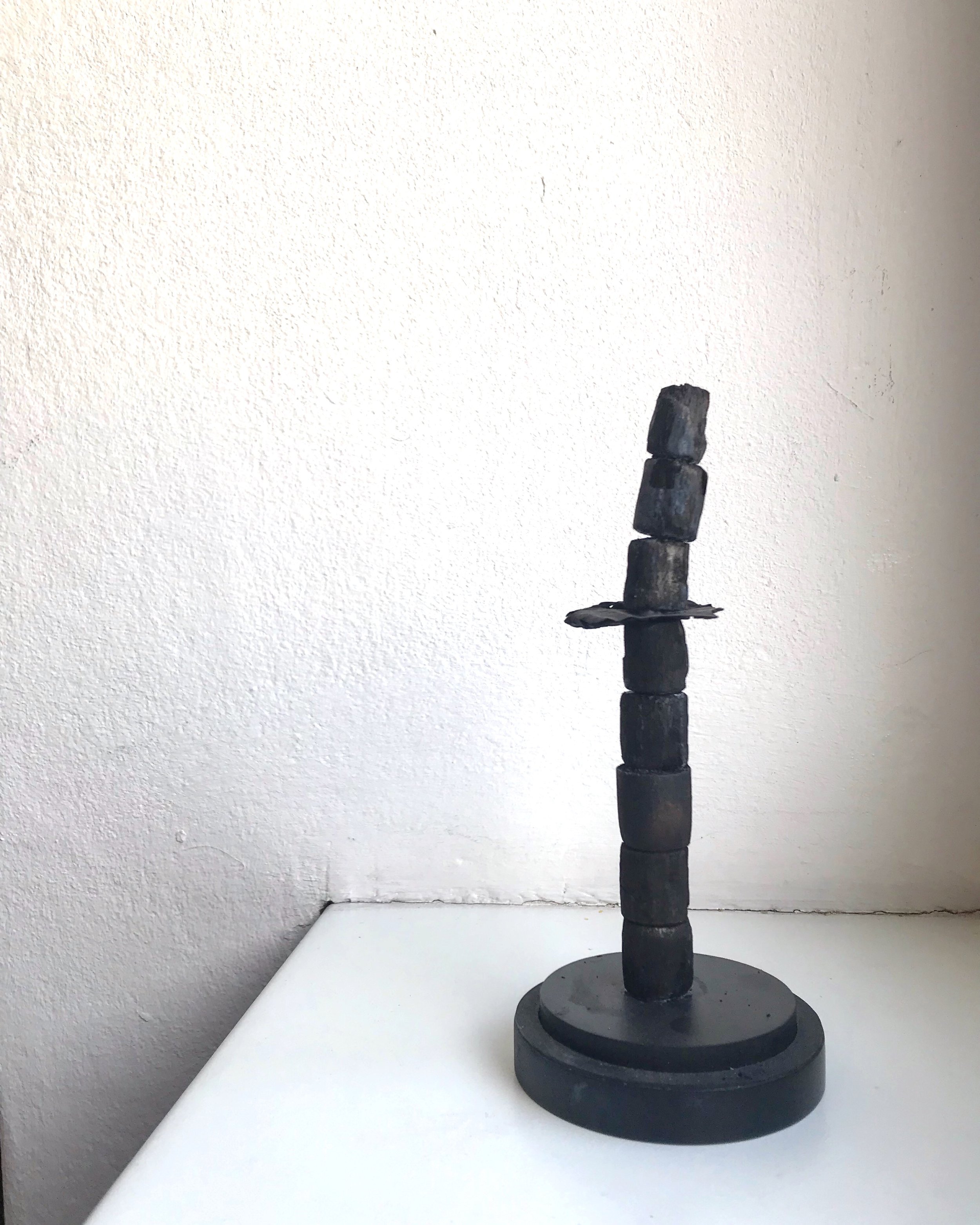 NO HUMAN VOICE COULD BE HEARD
12"H X 3"W charred wood spheres with unstained wooden base
"BUT,WHAT OF HOUSES?"
7"H x 5"W burnt wooden cubes and spheres
THE WATER NEVER STAYS THE SAME
8" H x 12" W charred wooden spheres
WHEN THE WIND BLEW
A PLACE TO REST A WHILE
9"H x 2" W burnt wooden cubes
WITHOUT WINGS
5.5" H x 2.5" W burnt wooden , partial spheres and half circles
SMALL WONDER
3"H X 1"W small burnt wooden spheres
MANY TREASURES REDUCED TO ASH
"7H x 8"W burnt wood spheres and black ink stained wooden base
Perfectly round
Charred wooden spheres and charcoal and water drawing on paper
a mountain to climb
A line is drawn
Charred wood… Charcoal, on the walls of an ancient Trulli House in Monopoli, Italy
A line is drawn
Charcoal and Charred Kindling… stack and drawing on the walls of an ancient Trulli house, Monopoli , Italy
Follow the trail
Charred wooden spheres and kindling in olive grove
Puglia, Italy